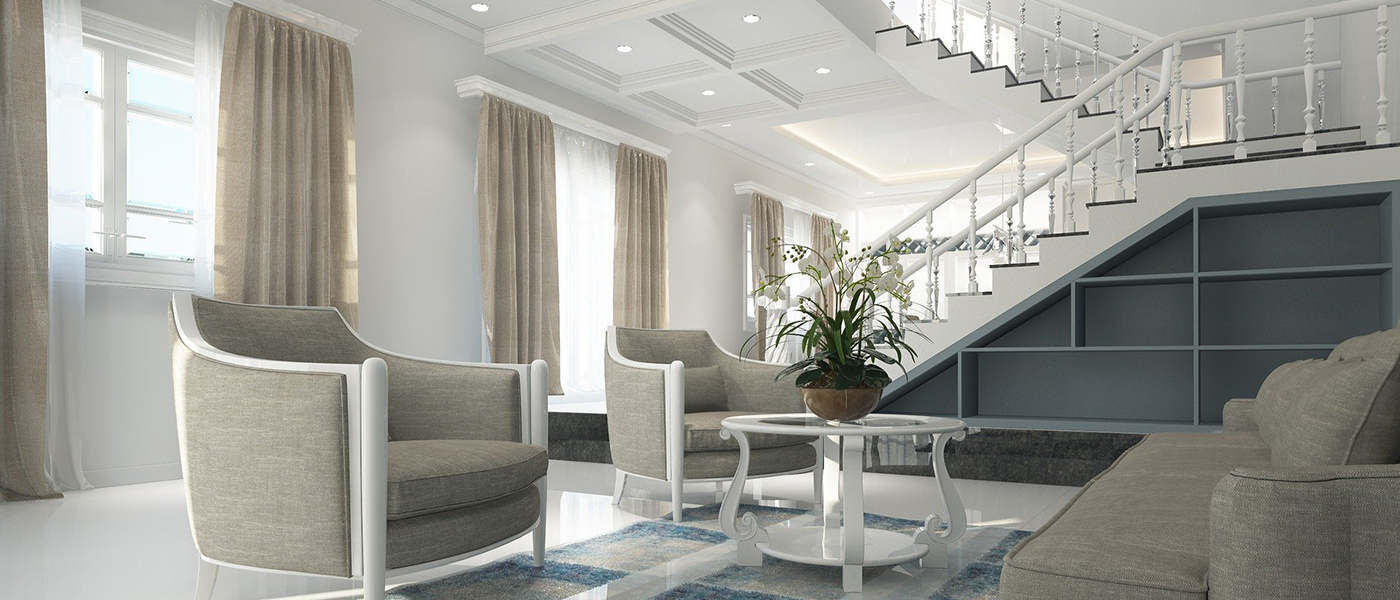 From the use of sustainable materials to choosing nature-inspired colors, these 2022 design trends are set to bring elements of the outdoors inside. With many people working from home permanently, now is a great time to build your dream home. Whether designing your new home or renovating your current one, get inspired with these home design trends for 2022 and beyond.
Nature-Inspired Design
Using natural materials in your home's decor can make the space feel warm and welcoming. Choose linen to dress windows, a material which comes in many colors and textures. When it comes to accent pieces, wool rugs and cotton pillows are also great natural choices. Include straws, reeds and natural greenery to freshen up the space.
Use Sustainable Materials
Bamboo wood flooring is on trend for 2022. This sustainable material is a fast-renewing resource. Bamboo is ready to harvest in a fraction of the time it takes red oak and other woods to mature, and new stalks regrow from the same plant. Herringbone and other unique floor patterns are also coming back into favor. Other sustainable materials include natural tiles, clay and stone which can be used in back splashes, fireplace facades and more. Install glass fixtures and avoid plastics as much as possible when choosing finishes.
Bring the Green Indoors
This season, earthy greens, sky blues and clay reds are taking over designer showrooms. Sherwin Williams color of the year for 2022 is Evergreen Fog, a soft green color that can inspire tranquility in any room. Instead of a statement wall, try statement doors or unique trim colors to liven up a space. Black and white exteriors are also trending in archetecture.
Work-From-Home Spaces
A dedicated home office is a must for a lot of professionals these days, but multi-function spaces are also very popular for home offices. Make use of unusable nooks with a built-in desk or shelving. Think about the vertical space in a room with high ceilings by adding platforms and ladders. Convert your guest room using a Murphy bed to make room for your new home office, or install a fold-away desk in the living room that can be tucked away when guests arrive.
Start planning your home build or renovation for 2022 now. Embrace the minimalism movement, create zen spaces and bring nature indoors while building your custom home or renovating your space. Our design team, architects and project managers are here to help you all along the way. Contact us to get started. (800) 337-1401