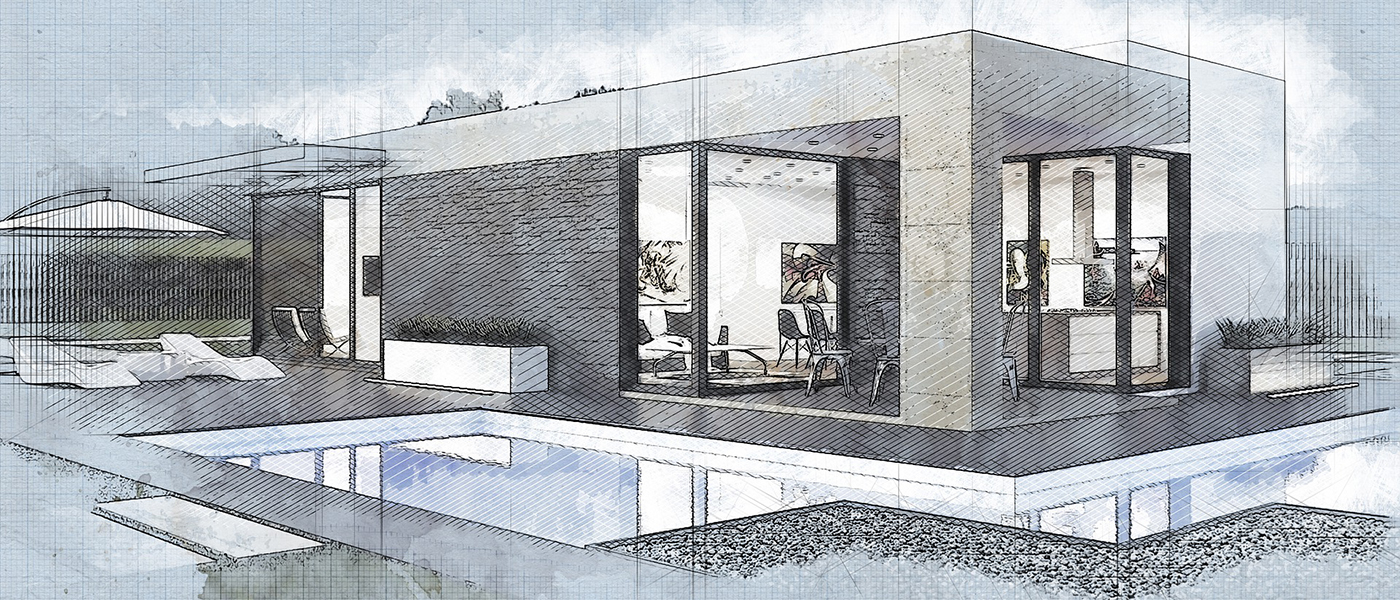 The look and feel of your home is decided by the exterior elevation choices you make during the design stage. Even before the foundation is laid, it's important to decide where the front door will go, if there will be a porch, how you'll get in and out of the garage and more. Choosing the finishes are important as well. Deciding on your brick textures, siding colors and even landscaping is a fun and important part of designing your custom home's exterior elevation during the building process. Find tips to help you design the perfect home for your taste and budget.
What is Home Elevation?
An architectural term many homeowners don't know is "elevation." The dictionary describes a building's elevation as: a drawing or design that represents an object or structure as being projected geometrically on a vertical plane parallel to one of its sides. So, what does that mean?
All of the textures and angles of your home's exterior contribute to the elevation. The architectural design, size and shape of windows and doors, number of steps and finishing textures are all included in the elevation drawing. The right home elevation can increase your curb appeal, improve resale value and more. It should fit in with the neighborhood, but stand out from the crowd. Most importantly, these choices should meet the needs of your family and lifestyle.
Designing the Home's Entry Ways
The first thing visitors will see is the front entrance of your home. Think about where to place the front door, keeping it accessible and welcoming. Will there be a porch or landing? Many homeowners focus on design and forget to think about functionality. If you have small children, be sure there is adequate railing and there are no fall hazards. Elderly individuals or those with difficulty ascending stairs may want to keep the number of steps low.
Take Advantage of Natural Lighting
When thinking about where the windows and doors should go, consider natural lighting. An architect will help to decide placement, but several trim colors and styles are available. A variety of hoppers, hinges, sliders, awnings and shutters give you unlimited options for window elevations for your home.
Choose Finishing Materials
Choosing exterior finishes is one of the most fun steps in the elevation design process and can give unique character to your home. Choose from brick, stone, wood, vinyl, stucco or a combination of finishes. Each has its own pros and cons and price points vary widely. If you're looking for affordable and low maintenance, vinyl siding may be the best option, whereas brick and stone can add value and longevity to your home's exterior. Visit the WCI Custom Homes design center to see finishing materials in person and to consult with our knowledgeable design team.
During the elevation discussion you will also choose the addition of columns and pillars, basic landscaping, driveway and garage design and much more. All these choices make the difference between a craftsman or modern farmhouse design, contemporary or traditional look and much more. Let WCI Custom Homes walk you through elevation options and help you design your perfect custom home. Contact us to get started. (800) 337-1401